The structure of Two Roll Mill
The structure of Two Roll Mill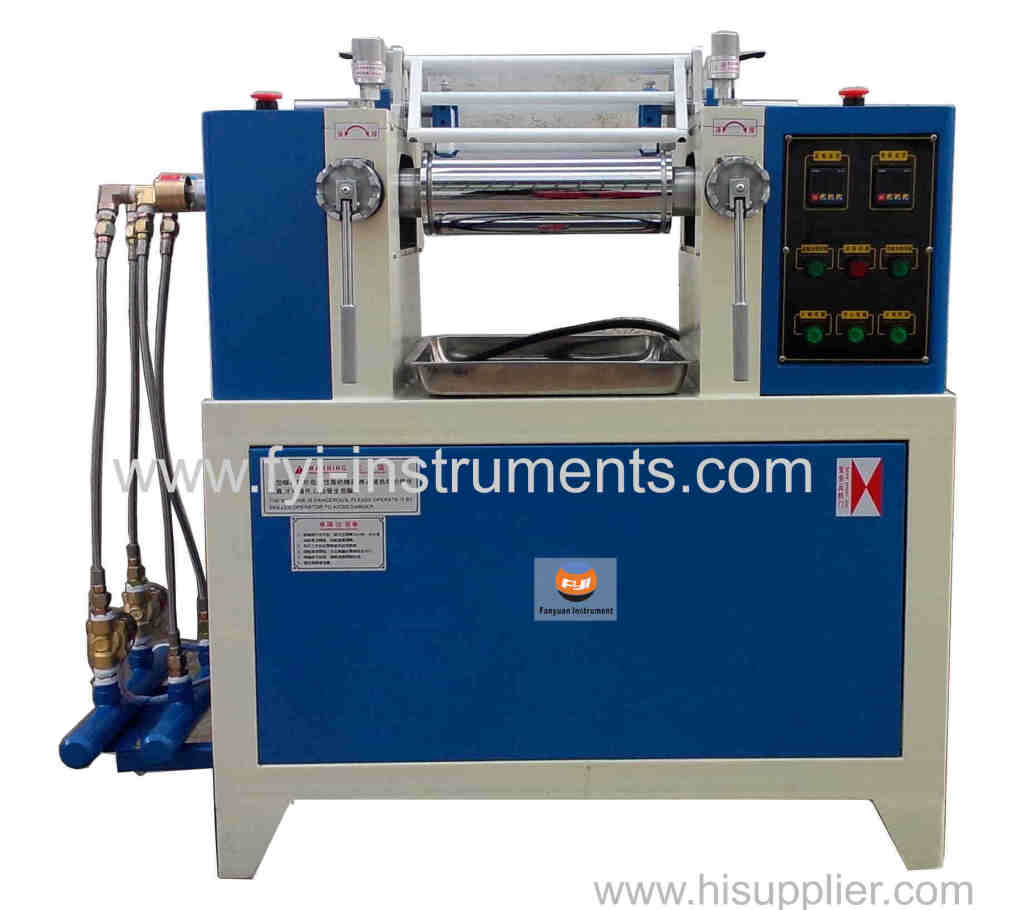 The structure and classification of the Two Roll mILL
1. Plastic refining, crushing, washing and pressing of raw rubber;
2. The mixing, pressing and impurities in the rubber are removed;
3. The heat refining of mixing rubber and the supply of glue;
4. Crushing, mixing and pressing of reclaimed rubber.
The mixer mainly consists of roller, bearing, frame, gland, transmission device, adjusting device, lubricating system, roller temperature adjusting device and emergency system.
Moving device, etc. Although the mixer is different in size, its basic structure is similar. The mixer is mainly in the process of mixing.
The extruding and shearing action of two rotating rollers can be used to squeeze and shear the rubber.
The effect is to break the large molecular chain inside the rubber so that the various components inside the rubber can be mixed and even, and finally the purpose of the mixing is achieved. from
The film, which is excluded from the clearance of the roller, is wrapped in a roller with the difference between the surface speed and temperature of the two rollers, and the two rollers are returned.
Between, so many times reciprocating, complete the rubber effect. In plasticizing, the molecular chain of rubber is shortened by length. The elasticity is going to be smaller; In mixed
The surface of each component is continuously updated and uniformly mixed. In the intermittent operation of the machine, the rubber material is repeatedly passed through the roll distance.
Next, cut the next slice. The squeezing effect is due to the increase of the horizontal pressure, which is caused by the gap between the smaller and smaller rollers.
Increased pressure; The shear action is caused by the speed ratio of the front and rear rollers, and the greater the speed ratio, the greater the shear force.
Of the specifications of the mixing machine with "work roller part x roller diameter section length", such as Φ 550 x 1500, unit is mm.
Part of the standard in our country is that the method is used to refer to the Chinese pinyin before the diameter of the roller, so as to indicate the purpose of the machine. mixing
The technical features of the machine should include: roll speed, speed ratio, power, mixing capacity, roll distance adjustment range, shape mounting dimension and transmission mode, etc.
The main parts of the mixer include: roller, roller bearing, adjusting device, frame, safety brake device and baffle board.
---